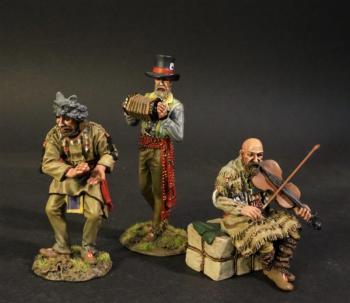 The latest toy soldier, games and hobby news from #hobbybunker
November 16, 2021
The latest products and news from deep in the Bunker...November 16.
Good evening. We hope everyone is well and enjoying their week. Sorry for not emailing lately. We have been quite busy in the shop and through the mail. Add 3 shows into the month and it has been non-stop. So far I have not had a day off this month! A few people reached out to see if we were all OK. Thanks we are just busy and shorthanded.
There are lots of new toy soldiers coming and going (see below). We are also trying to bring in some of the new smaller makers in Russia. We just added about 100 "The Real West" and "WWI Australian Light Horse" to our retired King and Country section. At this point most other collection and odds and ends won't get listed until after Christmas.
We are getting the usual weekly shipments of games, hobby supplies and models.
SHOWS:
The LIHMS Show in Long Island is booked for Friday 6-9PM on 11/19 and Saturda Nov. 20th 9AM-3PM and we will be there. Freeport Rec Center, Freeport, NY. We will be there.
The Virginia Show is December 4th - At this point it is a 50/50 chance if we can attend.
The WEST COAST TOY SOLDIER is booked. February 27, 2022. Save the Date!
Anaheim, CA at the Delta Hotel. Plus Room trading Friday and Saturday.
PARAGON SCENICS update.
We just updated all our header cards. Our restocks are being made now and we expect them early 2022
3 of the playsets are almost ready. We are just waiting for the foam parts.
The latest D-Day World War II British from
King and Country
were just released. With a little luck from DHL they will arrive Friday. LINK:
Brits!
---